From IFC Board President, Susan Ekstrom: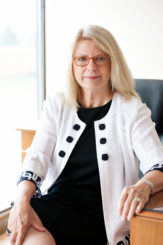 Community
I recently represented the IFC at a rally celebrating National Clean Water Day put on by the project Mighty Earth. As I listened to the other speakers I felt such appreciation for all the organizations striving, as I think we do, to help protect our environs and our own health.
Mighty Earth is currently working to get Tyson Foods to buy animals to process from farmers who use sustainable agriculture practices.
It really will take all of us together to resist the influence of 'big ag'.
PS I also reminded the gathering that healthy worthwhile food is not cheap!
-Susan